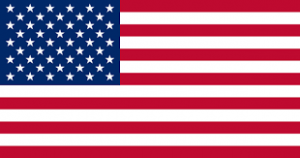 GENOA & BEYOND TO VAL DI GIUST ITALY 5th REUNION AUGUST 2019
In August of 2019, 52 more American descendants from the "Val de Giüst" reunited with their Italian compatriots, friends and relatives for a 5th reunion in Campodolcino, Italy. Similar to the previous four reunions, very few of the attendees were acquainted prior to the trip. The end-of-trip comments below demonstrate yet again how so many people played important roles in accomplishing the goals of these trips. The result is a disparate group of strangers finishing the tour as a cohesive group of friends who count lifelong memories and new connections among their souvenirs. This is so rare in our world, yet so valued and yearned for. That this experience is being enjoyed by so many people is most clearly demonstrated by the fact that while our next trip is still two years away, over 40 people have already paid Trip Commitment reserving their spot to repeat and even improve the experience. As usual, many who have already gone on these trips are returning, bringing with them more friends and relatives.
Photos of the reunion are on line at www.valdigiust.it. Follow the link to Photogallery Reunion 2019 and enjoy. Information for the 2021 sixth and maybe final reunion is also available. If you would like to receive the trip information and consider joining the next group in 2021, please contact Bill Trussoni any time at trussoni@mwt.net or call 608.457.3355, Cell: 563.329.0707 . This sixth reunion will be dedicated to Luigi and Pina Fanetti who worked tirelessly on the other side of the ocean towards the success of these trips but who so sadly passed away in recent years.
I would once again like to express my appreciation to the many people who have contributed to the success of these reunions. Some are mentioned by name below but there are many more who contribute behind the scenes like those who put up the many U.S. and Italian flags in all the villages to welcome us. No one could have imagined just a few short years ago that the idea of a reunion would have flourished as it has, thanks to the enthusiasm of so many participants and supporters on both sides of the ocean. The appreciation expressed by so many attendees in the comments below is truly humbling. In just five group trips the count is over 350 people. While I am proud of what has been accomplished, the comments are being presented to you now simply to thank our friends of The Val di Giust and hopefully they will also encourage you to consider experiencing the same. With great humility I thank those who have rewarded my dedication to this project with their participation. I have been blessed to have made many new and dear friends these past years. Together many of us are enhancing the lives of others. Let it never end. They have instilled new meaning to my life and I truly hope all will remain my friends for life and beyond.
Bill Trussoni