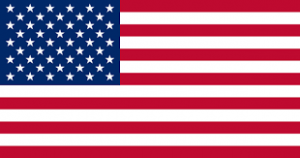 GENOA & BEYOND TO VAL DI GIUST ITALY 3rd REUNION AUGUST 2015
2015 3rd Reunion Traveler Post Trip Comment's and Trip Evaluations:
In August of 2015, 57 American descendants from the "Val de Giust" reunited with their Italian compatriots for a third reunion in Campodolcino, Italy. Very few people among the attendees were acquainted prior to the trip, yet the comments below demonstrate the remarkable flexibility and tolerance everyone treated each other with the end result being that a disparate group of strangers finished the tour as a cohesive group of friends who count lifelong memories and new friends among their souvenirs. Photos of the reunion are on line at www.valdigiust.it , Follow the link to Photogallery Reunion 2015 and enjoy. Information for the 2017 4th reunion will be available December 2015. If you would like to receive the trip information to consider joining the next group in 2017, please contact Bill Trussoni any time at trussoni@mwt.net or call 608.457.3355
I would like to express my appreciation to the many people who have contributed to the success of this third reunion. Some are mentioned by name below but there are many more. I particularly wish to thank those in Italy with whom I have worked most closely throughout these past six years: Luigi and Michela Fanetti and Walter Trussoni. I extend a special thank you to Mayor (Campodolcino) Giuseppe Guanella who spearheaded the 9/11 Memorial in our honor. The Memorial was conceived, designed and dedicated to the bond that has now formed between those families whose ancestors long ago emigrated from the Val di Giust, and to our Italian family still in Italy. Local businesses opened their doors specially and work was performed almost around the clock during their holiday time in order to complete the Memorial before our departure. A special communitywide dedication service was held the day before the group's departure. The Memorial will be permanently displayed on Emigrate Street in Campodolcino. Emigrate Street was named and dedicated during our second reunion to honor the bond we have re-established and continue to nurture.
No one could have imagined just a few short years ago that the idea of a reunion would have flourished as it has, thanks to the enthusiasm of so many participants on both sides of the ocean. The appreciation expressed by so many attendees in the comments below is truly humbling. While I am proud of what has been accomplished the comments are being presented to you now simply to encourage you to consider experiencing the same. With great humility I thank those who have rewarded my dedication to this project with their participation. I have been blessed to have made many new and dear friends these past years. They have instilled new meaning to my life and will remain my friends for life.
Sincerely, Bill TRUSSONI BERRA GUANELLA CURTI LEVI MONTI
Dick Levi: (3rd Reunion) Hi Bill, Oh my God, where do I start? I am so grateful to all for providing another fabulous trip, adventure, and in fact an absolute one of a kind experience. You know I consider these trips as a great inexpensive value. These trips will be in my memory for the rest of my days. I want to thank everyone involved. Where do I start? Of course with Luigi, Michela, Georgio (All Fanetti's), Walter Trussoni, Dino Buzetti, Debbie and Ciacio Gadola, Ezio Pilatti and all the translators and guides. I tried to express my heart felt appreciation to everyone in person, face to face before I returned home. Special thanks to all my new friends – Italian, American and Italian American. All I can say is "It just doesn't get any better than this!!"
Dick Levi PEDRETTI VENNER CURTI ZABOGLIO TRUSSONI
(Dick's been on all 3 reunions & planning to go again in 2017 along with 4 of his friends – everyone loves Dick)
Maury (Levi – Trussoni) and Marj Germscheid: Bill: Marj and I had a wonderful time. We cannot express our gratitude enough. Not only was the trip a great deal financially, but moreover where else would one have so many options available to oneself? We saw great scenery, we were able to hike, ride cable cars, boat on Lake Como, take the train through the Swiss Alps, enjoy the great variety of meals, and wine, wine, and more wine. We saw Venice, the "World's Fair" in Milan (The EXPO), and visited so many diverse villages, each unique in their own way. It was a great group of people and Marj and I think it was one of our best trips. We met so many nice people on the trip and l look forward to the next one in 2017. Hopefully, I can bring our son, my brother and sister, as well as some cousins.
Thanks again, Maury (And Marj) Germscheid LEVI TRUSSONI BUZZETTI GUANELLA BIANCHI
Very sadly Marj passed away September 12th after nearly a 4 year courageous battle with cancer. Everyone on the trip enjoyed her company & had no idea she was so sick – she was always smiling and never complained – ever.
Leo Pedretti & Ellen Lipp: Bill, Ellen and I want to thank everyone for a very memorable trip. I can't imagine keeping myself happy for 2 weeks, let alone 56 other people. Ellen wanted me to emphasize how much she enjoyed the trip and how amazed she was by how smoothly everything went. As far as my visit and experience in Italy, I have some wonderful memories and hopefully many new friends. The staff at the Ca de Val was exceptionally pleasant and cheerful despite what must have often been long hours; I was truly amazed by it all. The community events I attended also amazed me: the reception at the Campodolcino museum was delightful, the dinner and music at the campground, the tour of the winery in Sondrio with Andrea Pilatti was much more than I expected (and my expectations were high to start with), and the welcome at Avero was beyond anything I could have dreamed. I want to thank all who contributed to this experience. I want to thank, too, the people that I met just walking on the trails around Campodolcino who took the time to say "Ciao" despite my obvious deficiency in Italian. These are just some of my most pleasant memories at the spur of the moment- there are many others. This trip very much was a trip of a lifetime for me and an experience not to be found anywhere else. Bill, if ever anyone is undecided on whether or not to go to Italy on one of your trips, send them to me and they will wonder why they even questioned whether to go or not.
Leo Pedretti & Ellen Lipp VENNER CERLETTI ZABOGLIO LOMBARDI
Lisa (Ghelfi) Lydon: Where to start? I love Italy and all the people I met. No matter where I looked the scenery took my breath away. I have never had so many "WOW" moments in my entire life than I had in those 16 days spent in Italy. I envy the people who are able to look on such God's greatest creations, the Alps of Italy, every day. I feel so blessed to have had the opportunity to go there to see and feel what my ancestors left behind when they made their journey to America. I felt so in awe witnessing the history that is still so alive in the mountains, homes, churches and people. Yes, the people, the wonderful people that made this possible for me, for us. I have never met so many welcoming and so full of energy people who everyday went out of their way to make such a memorable experience and a trip of a life time. I thank the people involved in the planning. Thank you to the always smiling and accommodating & wonderful staff at the Ca De Val, Andrea Pilatti, for sharing your passion for wine on our fascinating wine tour day, Franco Zocchia for taking the time to share the Vertemate Franchi Palace, Cascate dell'Acqua Fraggia and pot stone factory in Chiavenna with us and all the other times you were there for us. Thank you to all the translators who gave their time to help us and to the guides for making sure we all made it safely down the mountain. All the people (like Walter Trussoni) who did so much "behind the scenes" that we didn't know was being done until we received our group pictures and the video (Roberto Carena) of our entire visit. You all forever have a special place in my heart. All the members of the churches and communities for making me feel special with the welcoming parties and festivals. The people of Campodolcino for opening your shops, homes, and hearts to us, you will never be forgotten. I extend a very special thank you to the Campodolcino community and Mayor Giuseppe Guanella for the beautiful memorial commemorating our 9/11 disaster which was dedicated during our 2015 visit. Your thoughtfulness still brings tears to my eyes and makes me so proud of our special and forever connection. Thank you. There are so many that I need to thank and I know I have missed so many but know that I thank you all for your kindness and your effort to make this a special time with such beautiful memories.
From my heart, Lisa Lydon GHELFI VENER FANETTI
Sherry Fiorini Grainger: One of the best trips I have ever taken!! I have taken several "tours" that have been professionally organized and all have been much less satisfying than our trip to Campodolcino. The "family of friends" could not have been any more welcoming to an outsider (Sherry does not have ancestors from the Campodolcino area) nor could have the "families" in Italy. I always felt a member of both "families" and very comfortable. The accommodations were far superior to what I imagined for such a small remote area and the scenery from our window was breathtaking. Wow! Staff members worked especially hard to provide excellent food and service for such a large group, kudos to them. (Thank you, Georgio (Fanetti – owner Ca de Val) for the ride in your 3 wheeled truck. It was one of my personal highlights. We were only there for two weeks of our lives, and what a great adventure it was. I have made so many great memories and new friends. I hope to be able to join the next adventure in 2017 and see my new 'family' again….Sherry Fiorini Grainger (No ancestors in Campodolcino but still most welcomed by all – thank you herry)
Edith (Levi) Ratajczyk: Bill, thanks all for the greatest trip. Edith Ratajczyk LEVI PENCHI GADOLA
(Her 3rd reunion – Edith very generously has now taken 2 of her granddaughters on the reunions)
Jake and Michelle Trussoni: Before departure) Bill- Michelle and I wanted to say you do a phenomenal job with the pricing of this trip. I think anyone would be hard pressed to find a two week trip to Italy with two meals a day and airfare for this price. Plus all the special experiences this trip includes. It can't be matched. We know you put a lot of time and effort into it.
Grazie (Thank you)! Jake and Michelle TRUSSONI – GILARDI – CURTI (Their 2nd reunion)
Jake and Michelle Trussoni: After their 2nd reunion) Hi Bill, This being our 2nd trip, we were so excited to reconnect with those who we met on our first trip. Everyone greeted us as family, and it was as if time hadn't passed. The photos of the welcome party on the blog really show all the care and prep that went in to the events. That part of the day was a bit blurry (Jet lag)! We are always grateful for the friendliness of the local people: from their greetings & spontaneous conversation with patience for our lack of spoken Italian, to acts of genuine hospitality. We understand everyone in each village has a family, a life of their own yet they are happily taking the time to do so much for us putting together these parties. So many hours preparing food, hoping we will enjoy it. I don't know if they realize how much they really spoiled us. The moment we landed in New York we wanted to go right back!! We really want to thank everyone for making our vacation so enjoyable and memorable. We will never know the work behind the scenes by Luigi, Georgio, Michi, Ciacio, and many more. We would love to do the same for them some time in the US. Thank you to those in Avero (Dino Buzzeti), Isola, & San Bernardo (Alberto Cerletti) and all the many others in each community who welcomed us so warmly. It was so comforting to be back at all the villages. The views are truly majestic, and it is so peaceful. I wish we would have had better weather in San Bernardo, but that was truly some of the best polenta! Obviously there are so many more people to thank behind the scenes; one in particular is Alessandra at Cal de Val, who went the extra mile for us all. We hope to return again, with more Italian language under our belts, so we don't have to burden Debbie and others to translate. We truly appreciate all the translators! We are so grateful to everyone involved!
Jake and Michelle TRUSSONI – GILARDI – CURTI
Amy (Barilani) & Paul Colburn: Hi Bill! Thanks to all for making these trips happen. I don't think any of us have any idea just how much time & effort it takes. The staff at Cal de Val really outdid themselves. Alessandra was wonderful!! She went out of her way to answer our questions & was just super sweet. We love her!! As for Dino (Buzetti) & Debbie, I don't know if they will ever know how much we appreciated what they did for Tom & Patti. They were awesome! Thank you again & please let those in Italy know how much we appreciate all that they did.
Amy (Barilani – Berra) & Paul Colburn (Amy's 2nd reunion)
Patti and Tom Barilani: Bill, I have so many people to thank from Italy. Starting with the rescue team that carried me down the mountain (Barb injured her knee on a hike)! It went so smooth. Very special thank you to Dino Buzetti for helping us so very much when all the while he should have been with his family during his vacation time. I also want to thank Luigi & Michela Fanetti, Debbie Gadola, and Ruby Casidio for all their help, visits and most of all for translating for us in the hospital.
THANK YOU SO VERY MUCH. Patti and Tom Barilani BERRA (Their 2nd reunion)
Marilyn Franzini: I will hold our experiences of our unbelievable 2015 Family Reunion Italy Trip in my heart forever.
There were SO many new experiences, scenery, excellent food & drink….. It all seems beyond words to explain to anyone who was not there! I was so affected and touched by what I now consider, my Italian Family (both Americans & Italians). I now feel special appreciation to our Italian Family. Their warmth, consideration and EFFORT put forth were every day of an unbelievable level. So often I felt – Oh my God! I cannot believe this! This is SO awesome! I was alone on the trip however I immediately felt an openness and sense of inclusion that really defined my trip. I have so many fantastic memories from the very start: The people of Campodolcino there to greet us, the live brass band, the food, the hikes, the many welcome parties, the Lake Como boat ride, the Bernini Train through the Swiss Alps, the recipe book Party in the village square, the bocce ball tournament, exploring the surrounding villages etc. The list goes on and on! This trip has affected me in a profound way. I have experienced the area my Great Grandfather and Grandmother immigrated from. I feel so thankful and have such renewed pride of my family heritage. The trip was such a powerful experience for me.
With Gratitude, Marilyn Franzini BRENDEL BEFFA
Peggy (Gilardi) and Tom Stenborg: Dear Bill, I would like to thank everyone for making our visit to Campodolcino such a positive experience. From my perspective it was the best "vacation" I have ever had. It was a great balance of physical activity, resting, dining, touring, socializing and meeting the local people of Campodolcino. I am amazed at how many outings & hikes we did and regions we visited while we were there. Thank you, Thank you! We met Walter Trussoni and Roberto Careni right away the first day. They helped so much with the newspaper articles, group portraits and a video. My table is still covered with memorabilia. When I watched the trip video, I felt tears coming to my eyes. Who could believe there would be a top notch Italian Chamber Orchestra Concert at the church while we were there? This is an excellent reflection on the quality of cultural life in Campodolcino, especially because the concert was so well attended. We did get some very special treatment from Franco Zocchia. Thanks Franco. Thank you to the fire department, businesses and locals for hanging the many U.S. and Italy flags. Thanks to the mayor for the special recognition at Mass, the certificates and beautiful stamps, the 9/11Memorial and Ceremony, the Commemorative Stamps, the Museum presentation of the Cookbooks and the reception by the local ladies. Thanks to the post office and the Museum. I loved the Museum. Thank you to Andrea Pilatti for the wine tour. Thank you to everyone for your warmth and generosity to us in Isola and Fraciscio and San Bernardino and Chiavena and Prestone and Avero. Thank you to the translators. Thanks to all of the cooks, guides, and all the Ca de Val employees. Luigi, I pray for you and your family, that your health will improve and that you realize the joy of the wonderful, loving gift you have given us all.
With Love, Peggy and Tom Stenborg GILARDI CURTI TRUSSONI LEVI
Bob & Monica Trussoni: Thanks so much to all of our family and friends in Italy. We had another (2nd trip) great visit which did not happen by accident. It took a lot of work by so many people. It was a great experience. The people in every town that we visited were so friendly and welcoming. We always really felt like family. It always amazes me how much the language difference does not create a barrier to communications and friendships. The welcome that we received was enhanced by the display of the US flags alongside of the Italian flags in Campodolcino and the numerous other towns. We enjoy hiking and one day on a hike we saw the US and Italian flags were on display even up in the tiny village of Splughetta. Thanks to all who made it all happen. For example, Michela & Luigi Fanetti, Dino Buzzetti, and many others who helped make the events flow smoothly. It was a great addition to have the journalist with us, who was taking pictures, writing articles, and creating the DVD. The DVD will be watched over and over. Thanks so much to Walter Trussoni and Luigi Fanetti for posting the pictures to the web site. Franco Zocchia added a lot of fun to the Bocce ball day & to the dancing and singing that followed. The whole trip was great, thanks to all the effort put into it. Thanks to all. Bob & Monica (Their 2nd reunion) TRUSSONI BERRA GUANELLA CURTI LEVI MONTI
Albert (Gilardi) and Annette Belling: Bill, (From Al – his 2nd trip) It seems impossible, but the 2nd time was even better than the first. (From Annette) What a wonderful vacation. We could not have asked for more. We appreciated all of the planned activities & thoroughly enjoyed the free days to explore on our own. The locals were so gracious. I am still in awe with the beauty of the area. It was truly a once in a lifetime experience and I want to thank everyone involved. I know a lot of time and effort was put into this and it showed. Thank you to everyone who put so much effort into making this a trip of a lifetime. The Italian people outdid themselves from the welcoming to the farewell party. It was all so wonderful. Each day was special. THANK YOU! THANK YOU!
Annette, Albert (Gilardi) Belling – Al's 2nd reunion CURTI TRUSSONI LEVI
Janet (De Florian) Hemmersbach: Hi Bill, BEST TRIP EVER!!! I know that both Jayne (DeFlorian) Jungen) and I appreciate it very much. I consider it to have been a trip of a lifetime. The trip was an excellent opportunity to see & experience a truly beautiful country &to connect with "new" and old friends &relatives. I would love to go again & have already been scoping out my manager to see if I can get time off again in August 2017.
Janet (De Florian) Hemmersbach TRUSSONI GUANELLA PAGGI CURTI
Dan & Jo Ann Pedretti: It was nice to see where our ancestors came from for example: Pedretti: San Bernardo and San Rocco, Venner: from Prestone – Campodolcino. We also met a family from Switzerland during the welcome party at San Bernardo who had a common 3rd Great Grandparent with us. He had the ancestor papers with him – the meeting was fascinating for all of us. Dan & Jo Ann Pedretti VENNER CERLETTI ZABOGLIO LOMBARDI
Lara Pedretti: Bill, I believe the trip was very much appreciated by all. I very much enjoyed the overall experience and all the wonderful people we met! It was fantastic to visit the actual areas and homes where my ancestors came from. The dedication in memory of our September 11 disaster was amazing and so unbelievable for this Army Veteran! Heartfelt thanks to the Mayor Giuseppe Guanella & all Campodolcino!! Thanks again to every single person involved stateside and in Italy and to all that shared the trip. It was truly a memorable time!
Lara Pedretti VENNER CERLETTI ZABOGLIO LOMBARDI
(Jean (Gilardi) McKay): Bill, What a marvelous trip it was! With all the opportunities to see and do things, I can't imagine that anyone could be disappointed. The scenery was spectacular. I really enjoyed learning about the history and culture of the people in the region. From the welcome to the farewell, their hospitality was noteworthy. I left feeling like I was part of an Italian family. My family at home enjoyed the daily photos. My 6 year old grandson looked forward to finding Grama in the pictures. It was a trip of a lifetime.
Jean (Gilardi) McKay CURTI TRUSSONI LEVI
Andy & Candi Pedretti: Bill, I thought the cost of the trip, for Candi and I, was very good. It met our expectations and we definitely feel we got our money's worth! We would do it again. To our Italian friends especially Luigi & Michela Fanetti: This experience in Italy was a very valuable one for our family. Having the opportunity to visit the towns and villages of many of our ancestors, with the help and welcome of the local communities, is priceless. It is a rare opportunity and one that's simply not available to descendants of most American immigrants. This was much more than just a European vacation; it was a life experience. During the trip we had the opportunity to see the actual homes our ancestors lived in. We were invited into their homes & their neighbors who generously shared both their hospitality & their family history with us. While learning about our history, we also had the opportunity to experience an Italy that many American tourists would not see when simply touring the main cities. While we've never pursued a group-type vacation before, we had no fear joining this group of people because we came in with the clear understanding that this was designed with all of us in mind. Sharing the journey with others from a similar background truly enhanced the overall experience. Thank you so much to our many new friends – Italians and Americans!
Andy, Candi, Anna and Alex Pedretti VENNER CERLETTI ZABOGLIO LOMBARDI
Barb Nickelotti: Bill, Everyone and everything was great and I would do it all again. Barb NICKELOTTI TRUSSONI DE FLORIAN (Barb generously took her niece – God Child Natalie along – Natalie was as perfect an example of a fine young lady from Genoa that could be)
Natalie (Nickelotti) Boardman Hi Bill, I really enjoyed the trip. It really was a trip of a lifetime for me and I still can't believe that I really was in Italy. I look back at my pictures and think they look like postcards. (Natalie's Mom told us that the first thing Natalie insisted on doing when she woke up the first day home was to get her photos developed.) It seems more like something one would see in a movie & not somewhere that I just saw in real life. I had a great time meeting new people in Italy & getting to know the people on the trip. It was hard to leave on the last day. I wish I could've stayed. But that only means that hopefully I will be back one day!
Natalie Boardman NICKELOTTI TRUSSONI DE FLORIAN
Matt Mobley (Kimmet – Penchi): I had a blast. I loved the entire trip. The food, the people & all the sights, were all amazing. I loved going to Switzerland to visit my distant family there. The hiking was terrific. Everything was enjoyable.
Matt Mobley LEVI – PENCHI – GADOLA
Paula Guanella: Bill, Such a great trip for us! As an added bonus, meeting Ulissia Guanella and all of my other relatives was so wonderful. (Paula's childhood pen pal in the 1960's) I sure wish they didn't live so far away! I am so glad you wrote me and we visited. Being in a remote part of the Alps was so beautiful it surely gave me a different perspective of lifestyle. It was so nice to be so welcomed by the people's hospitality and all of the American flags that were present all over town! The memorial for 9/11 was very thoughtful!!! I don't think anywhere else in the world would be so welcoming. Thanks again for all of your hard work!
Love, Paula Guanella (Daughter Chelsea & Son Casey) BUZZETTI GIANOLI GIANERA CERLETI LEVI
Chelsea (Guanella) Cambra: Bill, What an amazing trip we had. I couldn't believe how perfectly everything ran. I don't think anyone will ever realize how much effort each little detail entailed. I have never met anyone as helpful or friendly as the people we met in the Val di Giust. It is a trip that I will never forget. Once again, it was for my family and I the trip of a lifetime! Thanks for all.
All the best, Chelsea (Guanella) Cambra BUZZETTI GIANOLI GIANERA CERLETI LEVI
Casey (Guanella) Cambra: Bill, I loved the trip, and I'm incredibly thankful for all of the work involved. The trip was fantastic. I think my favorite group activity was the Cardinello Trail. It was so great to see all of the different small towns and the beautiful landscapes. I loved the food we had at Ca de Val. I was so amazed by everyone's hospitality in Campodolcino, Isola, Fraciscio & every other town. They really made me feel welcome. Another favorite was the Bernina train; it was such a great way to see so much of the Swiss Alps. The boat ride on Lake Como and the Funicular up the mountain in Lugano Switzerland were also high on my list. The 9/11 memorial & ceremony held by the town in our honor was very heartwarming and heartfelt. As I may have told you, I work for the Department of Defense. I work very closely with a lot of military personnel. I've showed many of them the pictures and told them the story of how this little town in Italy not only welcomed Americans with open arms, the star spangled banner waving and our national anthem, but dedicated a monument to the tragedy and sacrifices precipitated by the strikes upon the WTC and Pentagon. They were all very moved by the sentiment, and some expressed interest in travelling to Campodolcino when/if they are ever in that area. All in all, it was a great trip. As I told you, I was a little unsure about the idea of a group trip, but all my reservations were erased, and I had a great time. On my own I would have never been able to have the same volume and quality of experiences as I did. Please extend my thanks to all of those in Italy who made this trip unforgettable.
Respectfully, Casey (Guanella) Cambra BUZZETTI GIANOLI GIANERA CERLETI LEVI
Lorni Mitchell: Bill, Another great trip! Lorni Mitchell (2nd reunion)
Lorni is Roses uncle has very generously taken his niece on this trip. We joke that in 2013, his first trip, he only had 2 questions: How much should I send you and when does the flight leave? Everybody loved Lorni – Thank you Lorni)
Tiana Kubitz – Lorni Mitchell's niece): Bill, I thought the experience was amazing! To me it was truly a "Once in a Life Time Experience". I thought the Cal de Val was a great place to stay. It felt just like home. Campodolcino & area is a beautiful place with lots of great people and places to go. The winery tour was interesting and they served wonderful food and wine. The festivals were fun, the guides were helpful and the trip was fantastic.
Tiana Kubitz
Barb and Jerry Barilani: Hi Bill, Tell Luigi (Fanetti) that we once again enjoyed our stay there (2nd Reunion). We reestablished friendship with relatives we met four years ago and even found more new relatives in Isola. The food and the welcome parties were excellent again. We made more memories that will stay with us forever. As we got home we sometimes forget all the wonderful things that the communities have done for us. So, I am going to preserve what we did and keep everything together with my Italy travel items to remind me often of our experiences. Of course we are very grateful for the 2 trips. Thanks again to everyone who make these trips happen for so many.
Barb and Jerry Barilani (Their 2nd reunion) BERRA
Naomi (Trussoni) Roberts: I want to thank everyone who helped with the trip. The people at the Cal di Val were so friendly, helpful and the meals were excellent. The 2015 Reunion group photos, banners, and the 2015 Reunion video have saved many great memories forever. The antique car show was a terrific bonus; the Masses, the train ride through the Swiss Alps out of St. Moritz and the boat ride on Lake Como, the Museums that so clearly depicted our ancestor's way of life, the Bocce Ball Tournament day and the party was all out of this world. The cable car up the mountain at Lugano Switzerland and then the fantastic view was so memorable and beautiful. The beautiful waterfall was one of my favorite sites. There were so many loving people and so many things to enjoy and see. Thank you one and all. I had a very nice and memorial time. Bill, I know that, but for you I would never have been able to experience this. Sincerely Naomi Roberts TRUSSONI BERRA GUANELLA CURTI LEVI
Sheila (Roberts – Trussoni) Borreson: Dear Bill, from the time we stepped off the plane in Italy, it was one big adventure after another. I must admit the thought of going on vacation with 58 people was kind of scary to me, and now I can't imagine making the trip without all of them. Everything was taken care of. All we had to do was have fun. And boy, I – we did. Never in my life did I think I would ever get a chance to see where I came from, I got to see just how beautiful Italy is, not by looking at pictures, but really being there! It was incredible… Good Luck and God Bless. Also – Thanks to you Mom (Naomi – Trussoni Roberts).
Sheila Borreson TRUSSONI BERRA GUANELLA CURTI LEVI
Nick (Roberts – Trussoni) & Opal Chambers: Dear Bill and All of the amazing Italians. ​We truly enjoyed our trip to Campodolcino and the surrounding area and greatly appreciate all the hard work that went into planning and executing this trip. The staff at the Ca di Val was always smiling and never once looked annoyed with our requests. Our favorite shop by far was the Al Prestinee. We really enjoyed meeting all the wonderful people within the group. The relationships formed on this trip will persist in our memories. We appreciated every moment with such a large group to have a memorable experience visiting the area of our family ancestry.
Sincerely, Nick and Opal Chambers TRUSSONI BERRA GUANELLA CURTI LEVI
Donna Dieringer: It was a wonderful trip. It exceeded my expectations! It is almost beyond my comprehension that so many wonderful experiences were available to our group. I loved it all. From the friendliness shown to me wherever I went, to all the day trips that many people on both sides worked so hard to arrange, to the beautiful scenery every place I looked! Thank you to all the business owners who put up flags, it was great to see American flags flying alongside the Italian flags. Thanks to the people who worked so hard preparing our wonderful meals and cleaning our rooms every day. I especially enjoyed the sing along night at the Bocce Ball Day. Thanks to the band at our welcoming party. Since I was on this trip alone, with no family connections, I want to say a grateful thanks to all the different families who 'adopted' me to be a part of their family. Thanks to those who arranged the 9/11 sculpture, it was very touching. The winery tour & meal was fantastic; thanks to all the drivers who got us safely to all our destinations, the various guides. I could go on & on, because I found it all so wonderful. So many people worked so hard to give us a memorable time AND THEY SUCCEEDED! And a special thanks to all. It was a great time.
Donna Dieringer
(Donna had no ancestors in Campodolcino but still most welcomed by all – thank you Donna)
Jayne (De Florian) Jungen: I would like to express my sincere and everlasting gratitude to everyone for coordinating such an awesome experience. I am grateful for the outstanding work of the translators, guides, bus drivers, staff at the Ca de Val, and the entire Campodolcino community that hosted receptions, including the museums, Isola, San Bernardo, and Avero etc. I am grateful to all who made this trip with me whom I now consider my "cousins" and true friends. It was a great group to be with for two weeks and I am blessed to have been able to spend the time and establish so many lasting relationships. Truly a trip of a lifetime for me! The walking tour which included visits to the church, roman bridge, cemetery, museum, etc. was excellent and informative. I enjoyed the symphony concert at the Church. The event at the Camping place was great which included an excellent meal along with karaoke, dancing and music. The Cardinello Trail hike was awesome! I especially cherish meeting some of my Italian Paggi relatives along the trail and at the reception at the Isola church. The hike and visit to Avero was unbelievable for me! Attending mass (said in both Italian and English) in the small church there was quite a Holy Spirit filled experience! The Sondrio wine tour was the best winery tour I have ever been on. The day in Fraciscio was quite special. I was able to stand in the church (St. Rocco) where my great grandparents were married before they emigrated to the U.S! Later, we found the grave of a great, great aunt (sister to my great grandfather)! We were introduced to a cousin in Fraciscio and then invited into his home for coffee, cookies and grappa. His grandfather and my great grandfather were brothers. Truly on a family reunion!! The optional trip to Venice was memorable. Bill & all, thanks again for a memorable 2 weeks! Jayne (De Florian) Jungen TRUSSONI GUANELLA PAGGI CURTI
Loretta, Andy, & Lillie Mobley: (3rd Reunion): Our third trip to visit our ancestral homeland of Campodolcino and the Val di Giust area was another wonderful opportunity to revisit the Italian friends we had met at the first two reunions, to enjoy their hospitality, and to again revel in the beauty of the Italian Alps. We especially enjoyed this trip because our son Matt was able to also join us this trip. We are very grateful to our Italian friends who planned the welcome parties, mountain hikes, and other activities for our group. We thank Luigi Fanetti for planning the day trip to Vals, Switzerland, for the members of our Penchi family to meet our relatives; the Peng, pronounced Penk (Penchi) family, of Swiss and German heritage. We also owe a debt of gratitude to Luigi's friend, Jean-Francois, who acted as our German translator for this visit. We want to thank our hiking guides, especially Dino, Maurizio, Graziano, and others for helping us and our friend Rick complete the Cardinello Trail hike. We appreciate the great care given to us by Georgio and his wife and staff, and the fantastic Italian meals they served for us. Thanks also to the van and bus drivers for our various outings, and to the young Italian people who accompanied us to Como, Lugano, Venice, and other locations and acted as translators for our group. The hospitality of the Campodolcino and Fraciscio residents was in evidence as on our previous visits. We will fondly remember all our Italian friends! Matt and Lillie are already looking forward to the next reunion!
Loretta (Kimmet), Lillie and Andy Mobley LEVI PENCHI GADOLA
Rick & Kathy Barker: Hi Bill, We thoroughly enjoyed the two weeks and the many people we met and interacted with. It was impressive how well the events worked out when so much of the planning and execution was accomplished without a full-time professional staff. We were especially impressed with how events were rescued when weather for example created a need to change plans on the fly. Starting with Luigi (Fanetti), the staff at Ca de Val, the drivers, the trail support people and so many people in all of the surrounding local villages we can't say enough about their friendliness and helpfulness. It was a wonderful experience.
Rick and Kathy Barker
(Rick & Kathy had no ancestors in Campodolcino but still most welcomed by all – Thank you Rick & Kathy)
Jackie Guanella: Dear Bill, I went into this experience with an open mind and heart. My Mom (Nicki Guanella was on the 2 previous reunions) had been with you twice before and had amazing things to say about her experience. As a Mom myself, it's important to me to be able to instill pride in my Daughter about her family, her roots, and her heritage. I've previously travelled to about a dozen countries in the last 10 years. I have studied internationally both as an undergraduate and graduate student, but I had never been to Italy before this trip. This trip was truly very much a dream come true for me and I honestly can't imagine how this trip could have been better. The lodging and meals at the Ca de Val we're outstanding and the staff was so kind and helpful. Touring and being in Saint Luigi Guanella's home in Fraciscio where he was born moved me in a very special and unfamiliar way. Learning what he and his sister did to feed the hungry, elderly and especially the handicapped and how worldwide their reach is has actually inspired me to do more in honor of them now that I am home. The hiking was unique to any of my other travels. I've never hiked in such a breathtaking area before. I also must recognize the people in our group. Each person came with different motivations, intentions, goals, etc but in the end everyone gained some true extended family. I personally made connections with people in our group that I know I will see again and who still I am in contact with almost daily. The people of Campodolcino and the entire area are admirable for their support of our visit. It still touches me to think about everything that was put into the preparation of this trip. I left Campodolcino with a full heart, a few tears and so many wonderful memories that I'll always hold near and dear.
Sincerely, Jackie Guanella: GUANELLA TRUSSONI BERRA BAROLI SPEZIA